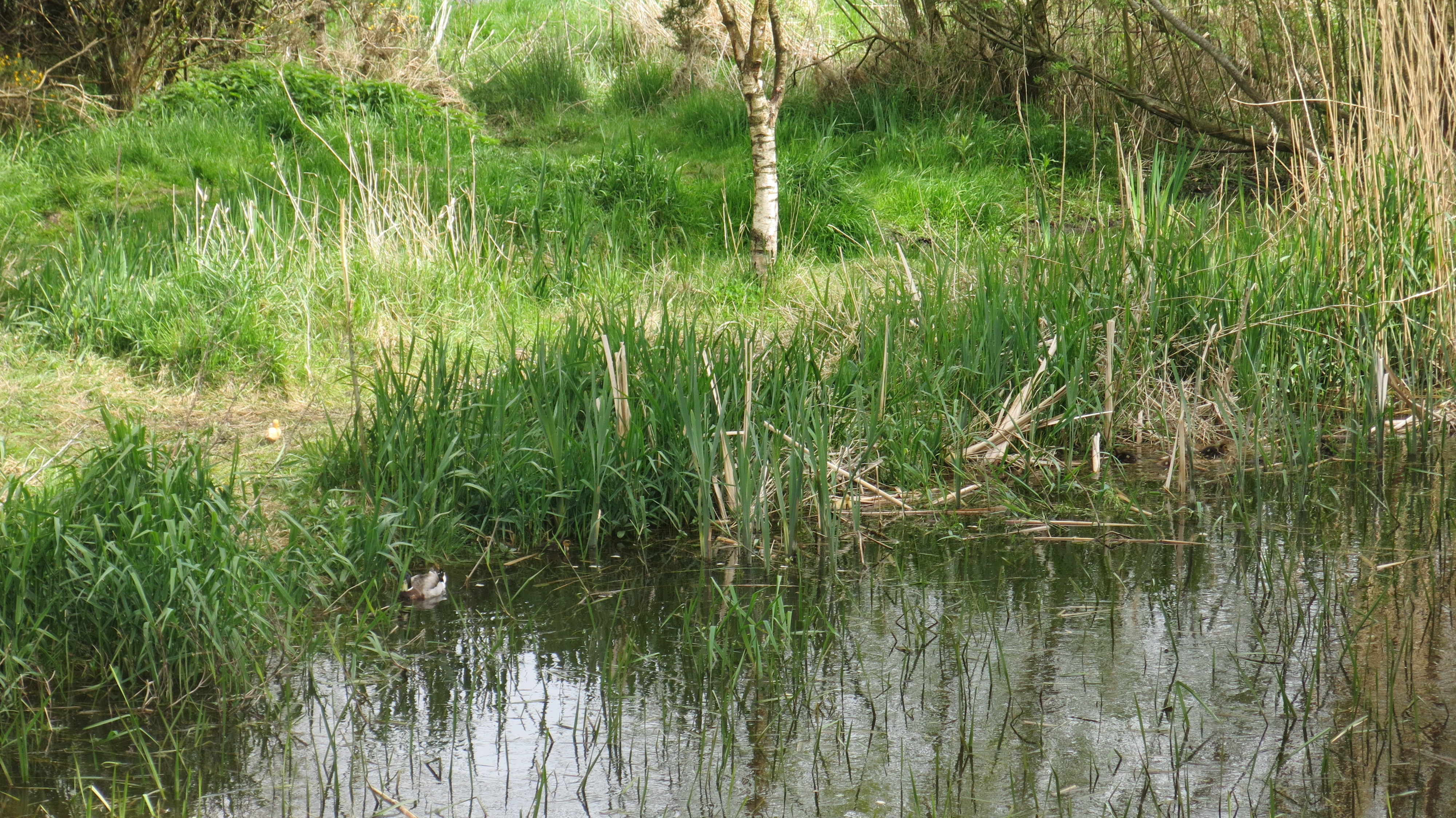 Sleep and sunshine are beautiful things. I got both yesterday. Today I'm not so lucky. I'm OK in the sleep department, but it is raining again. I have to remember this is Ireland. There is a reason it is so green and the the rivers are so full of rushing water.
After feeling like a zombie for the first two days, I finally slept a full night Sunday night. I spent Sunday looking in stores, but I didn't buy anything. I also went to two museums — the National Gallery and the National Archaeological Museum. There didn't seem to be a lot of art in the Gallery. It appeared to be undergoing a remodel of some sort. I think I might have missed a wing of the gallery or something, but the art I did see was quite good. I had a wonderful vegetarian lunch at restaurant called The Farm, then headed over to the Archaeological Museum. It is one of my favorite museums. I was there on my last trip, but I had to see the Bog People again.
The Bog People are ancient bodies dug up from the peat bogs around Ireland. They are so well-preserved you can see finger and toenails and in some cases, even hair. I know it's a little macabre, but I just think it's interesting looking at bodies thousands of years old. The museum also has a great collection of megalithic items, Celtic jewelry and early Christian items.
Monday morning I headed out to Phoenix Park, the largest city park in Europe and the second-largest in the world. Only New York's Central Park is larger. I had signed up for a 10K race, but switched to a 5K because I had a calf injury. I felt good when I began the race, but once I hit the one kilometer mark, my calf stiffened up and I had to walk the rest of the way. In the past that would have upset me, but I just thought that it was OK to walk and I ended up talking photos of the park with my cell phone. It really is a beautiful place. I don't know how much I would have noticed if I had ran the whole way.
In the afternoon, I had my good friend and taxi driver, Tony take me northwest of Dublin to County Meath to the hill of Tara. It is one of the most prehistoric sites in all of Ireland. St. Patrick visited the site, and it even existed thousands of years before. There isn't a whole lot to see there, but there is the Mound of Hostages and the Stone of Destiny. You can read more about it here: http://www.mythicalireland.com/ancientsites/tara/
Afterwards, we went to the town of Trim, where the largest Norman castle in Ireland is. The castle was used in the movie "Braveheart" even though that movie took place in Scotland.